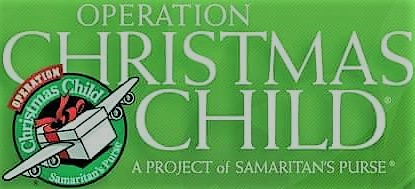 Operation Christmas Child Shoebox News    
Summer is in full swing, and we are blessed in this country with the availability of most anything we could need or want. Unfortunately, in many areas of the world, clothing and other essential items are expensive, not available,
or hard to come by. For the month of July we will be collecting the following items: small plastic drinking cups, washcloths, soap, toothbrushes (both child size and regular size), combs and small brushes, If you travel a lot and have some hotel size soap, we can use those as well.
For the month of August we will be collecting school supplies. Children's safety scissors, erasers, calculators ($1.00 at Walmart or Dollar store's), pencil pouches, pencils, rulers, crayons, colored pencils, pencil sharpeners, and ruled notebook paper. If you don't get out much to shop but would like to help, you can make a donation to the church to be used to purchase items for the boxes. Just put your check or money in an envelope and either place it in the offering or drop it in the church office. Please place your donations in the OCC tub across from the church office. Thank you for your support.
Lisa Van Olden and Cathy Atchison