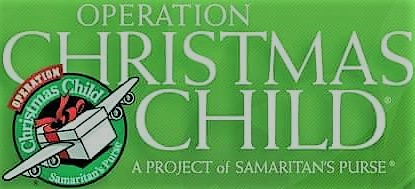 Operation Christmas Child Shoebox News
For the Month of August 2022, we will be collecting school supplies: Crayons, pencils, small notebooks, erasers, etc. Your donations can be deposited in the bin the church entryway. Thank you for your ongoing support of this amazing ministry.
Since the year 2000, Grace UMC has served as an OCC Shoebox Drop Off site. We receive shoeboxes from Northern Dauphin, Northumberland, Schuylkill and Perry Counties, pack them into cartons, and send them to a regional collection site. It is a valuable service to our communities. The time has come to think about the future of this service and new leadership. With the pandemic, if I would have gotten sick, I'm sure that others would have stepped in and gotten us through. However, if someone or several people know the details of the program, how much better it would have been.