Distribution:  Thursday July 22 , 2021 
Hearts of Grace continues to serve 30 to 36 families monthly with food boxes every fourth Thursday of the month. Your generous donations are greatly appreciated. We are putting out a plea for the following food items to complete the monthly boxes: Spaghetti Sauce, Boxed Mac n Cheese, Pancake mix, Ketchup, Mustard, Cereal, Canned vegetables (corn, peas, & green beans).  These items can be dropped off at church and placed in the outside carts at the main entrance or just inside the main entrance in the carts to the left of the doors. We are always looking for help on distribution day, especially "muscle" when loading out our food boxes. Questions can be directed to any one of the following committee members: Janine Boyer, Debb Bowman, John Ramberger, Carol & Terry Uhler, Karen Travitz, Diane Nestler or Beth Spicher. 
The next distribution will be July 22, 2021 hours from 5:00 – 5:30pm. We continue to do curbside distribution for at least 38 families.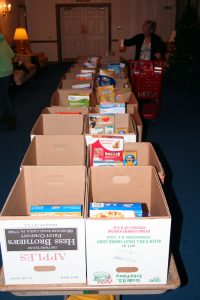 Donations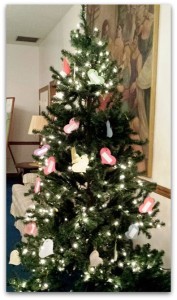 Hearts of Grace Tree