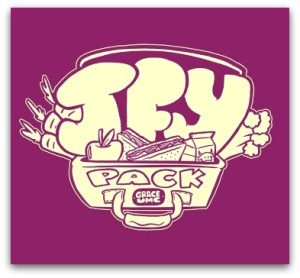 Just For You:  Weekend Food Backpack Update:
Our October JFY packing will be on Monday, December 5th at 3:00pm in the gymnasium.  Please join us if you'd like to help.  I have been struggling to find a few items in particular so if you can't be here to help pack but would like to support the program, perhaps you would consider buying food items. The Chef Boyardee Microwave Cups and Kraft Easy Mac have been tough to order.  It requires multiple vendors because amounts are limited sometimes.  As always, we appreciate your prayer for program or donations through your envelope.  You are all a blessing.   With thanks in Christ -Debb Bowman
We will continue to pack the first Monday of every month. The dates for the upcoming year, December 5, January 2, February 6, March 6, April 3, and May 1.  We begin at 3:00 in the lobby in the back of the church off the Family Life Center and are typically done by 4:00.  If you would like to be added to my email reminder, please let me know.  Thank you all for your prayers, help, and donations.